March 2017: Infinite Awareness was released in 2017 as an audio book for Audible.Com
---

2017
Winner: 
SPIRITUAL 
Infinite Awareness, Marjorie Hines Woollacott, Rowman and Littlefield
---
2017 Parapsychological Assocation Book Award Winner – Infinite Awareness: The Awakening of a Scientific Mind
Published by

Parapsychological Association
on
Wednesday, August 2, 2017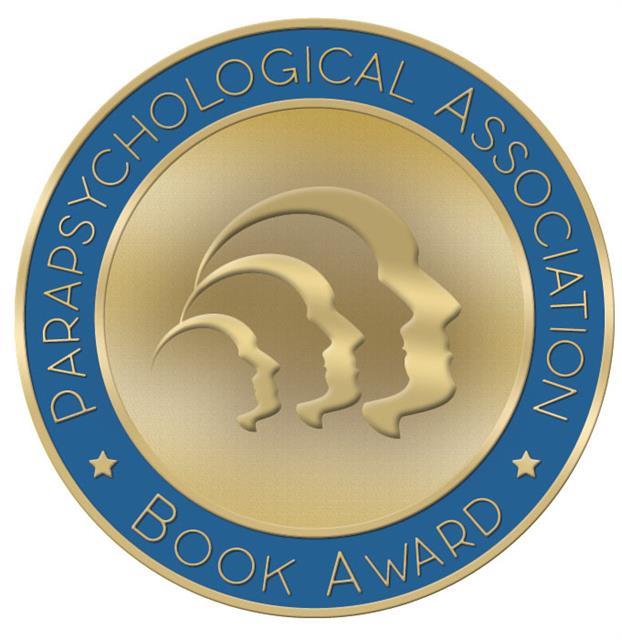 One could view Marjorie Woollacott's Infinite Awareness: The Awakening of a Scientific Mind through two very different perspectives: it's at once both scholarly and very enjoyable. The reader finds herself going back and forth between enjoying the stories and examples she provides, and the scientific evidence and analysis she offers. This introduces the scientist to new and strange information, and introduces the believer to the rigors of a scientific approach. Dr. Woollacott not only summarizes serious research very clearly but provides many compelling case-studies that seem impossible to explain in terms of our current understanding of the brain. A new understanding of mind and brain is suggested.
In addition to crafting a careful and thoughtful review of the research that supports the reality of NDEs, reincarnation, and energy healing, Dr. Woollacott also describes some of her own mystical experiences. This is perhaps one of the strongest elements in a book that has many compelling aspects. We believe the book will widely read, and should be. The research she surveys and the personal transformation she shares will provoke intense conversation and debate. It advances "the cultural conversation about parapsychology" in a serious and interesting way.
---
Nautilus Book Awards 2016 
Infinite Awareness: First Place, Gold Winner
Category: 
SCIENCE, COSMOLOGY & EXPANDING CONSCIOUSNESS
---
News! March, 2017
Infinite Awareness was the Winner!
Great Northwest Book Festival Award for Spiritual Books, 2017
---
News! March 2017
Infinite Awareness was the Winner!  
Body Mind Spirit Book Awards.  Category: Human Consciousness, 
---
News! 
Infinite Awareness was the Winner!
New England Book Festival Award for Spiritual Books, 2016
---
International Society for Near Death Studies, August 3rd, 2017
Marjorie Woollacott spoke on:
NEAR-DEATH EXPERIENCES: WINDOWS INTO THE NATURE AND ORIGIN OF CONSCIOUSNESS
This talk is available on You-tube.
HEALTHCARE-EDUC-RESEARCH-SCIENCE | THURSDAY | KEYNOTE PRESENTATION | LIVE STREAM, 1.25 NCE
For many years, scientists have debated the nature and origin of consciousness. Many materialist scientists propose that consciousness originates in the neurons in the brain. However, scientific studies concerning near-death experiences (NDEs) give compelling evidence for the primacy of consciousness, that is, that its origin is independent of brain activity. In this presentation Dr. Marjorie Woollacott will share her own journey as a materialist neuroscientist who had a spiritual awakening that gave her insights into both the nature and origin of consciousness. As she began to explore research on individuals' experiences in their NDEs and in meditation, she saw that they have many characteristics in common, including a sense of ineffability, a noetic quality, experiences of light, feelings of being outside one's body, and a sense of peace, joy and love. This suggests that the nature of consciousness, as experienced in NDEs and meditation, is similar. In many NDEs there is also verifiable evidence that despite no measureable brain activity, a person nonetheless perceives the activities around them (within the ICU during surgery, etc.). Research on these experiences supports the understanding that consciousness does not originate in the neurons of the brain. It also suggests that the brain may normally filter out a higher order nonlocal awareness, which can be accessed through NDEs, meditation, and other expanded states of consciousness.
---
KKUP Radio, Diane Solomon Show. Diane interviewed Marjorie about her upcoming talk at the Science and Nonduality (SAND) Conference on October 21st, 2016 in San Jose, California. Click here  to listen to the interview.
---
Morning Scramble, Prescott (AZTV.com) interviewed Marjorie and co-presenter Mark Anthony, regarding their talks at the Spirit Symposium, Sedona.  Click here to watch the interview.
---
AM Northwest Television (KATU, Portland) interviewed Marjorie about her book Infinite Awareness. Click here to watch the interview.
---
AmericaWeekend.com Radio. Marjorie's Interview about her Berlin Healing Summit Keynote Speech,  with Valeria Smaldone and Friends. Listen to the interview.
---
Jefferson Public Radio (Southern Oregon University) interviewed Marjorie about her work and Infinite Awareness. Click here to listen.
---
Marjorie discusses Infinite Awareness on WYTX Rock Hill. Listen to the interview
---
Marjorie was a guest on Popular Science Radio. Listen to her speak about meditation research, the value staying calm, cool, collected, and near death experiences or listen to the full episode, "Meditation and the Moon."
---
Marjorie gave a talk on her book Infinite Awareness at the University of Oregon, Portland Campus. Watch her talk on U-tube.